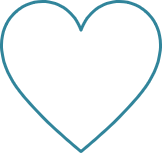 There are many reasons WHY you should consider buying local products* for your restaurant, from cheese to wine, from fruit to other ingredients such as vegetables and meat, for example.
Besides the economic ones there are also social, environmental and health reasons.
Those local products may also have a very positive impact on the "health" of your business!
This option has cross-cutting effects on all its dimensions, generating gains for the local economy, society in general and the environment.
These positive integrated impacts on your territory are very important and correspond to recent, more sustainable and responsible consumption trends, in which your restaurant can play a relevant role.
*The concept of "local product" is related to small-scale production and community-based economy rather than to a predefined geographical distance.
It means buying from nearby producers or shops (in the village, neighbourhood, region) or direct purchasing from other small producers (short-circuit food systems).
Let's look at some of the reasons WHY!
Download the WHY module.