In the European project KUS KUS, migrants are enabled to develop economic and professional skills that will help them to realize their dream of starting their own business in the gastronomy sector.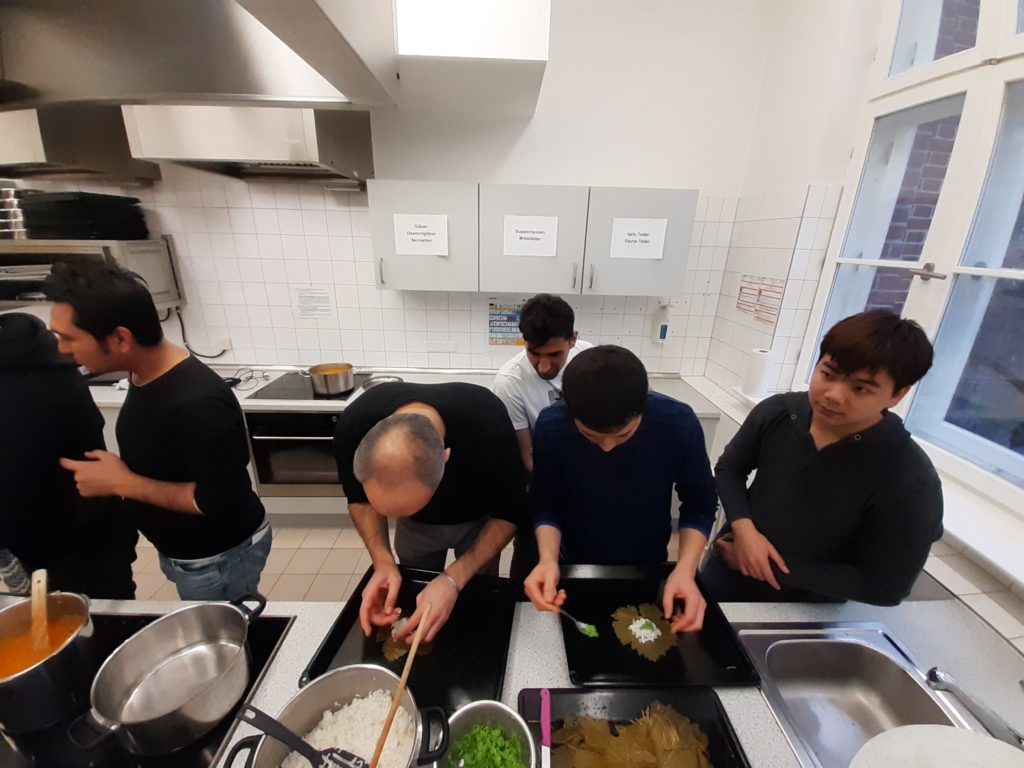 The meeting of the regional alliance took place on 19.12.19 in the rooms of the kiezküchen "alte Mensa".
Representatives of learners interested in a professional future in gastronomy, representatives of the vocational school centre "Brillat-Savarin", the Chamber of Industry and Commerce and representatives of educational institutions were present, to test the learning formats developed in the project and to establish a regional alliance.
Afterwards, cross-cultural dishes were prepared with local products and eaten together with the students in the training kitchen.
The afternoon ended with an intensive exchange of experiences.
This post is also available in: FrenchGermanPortuguese (Portugal)