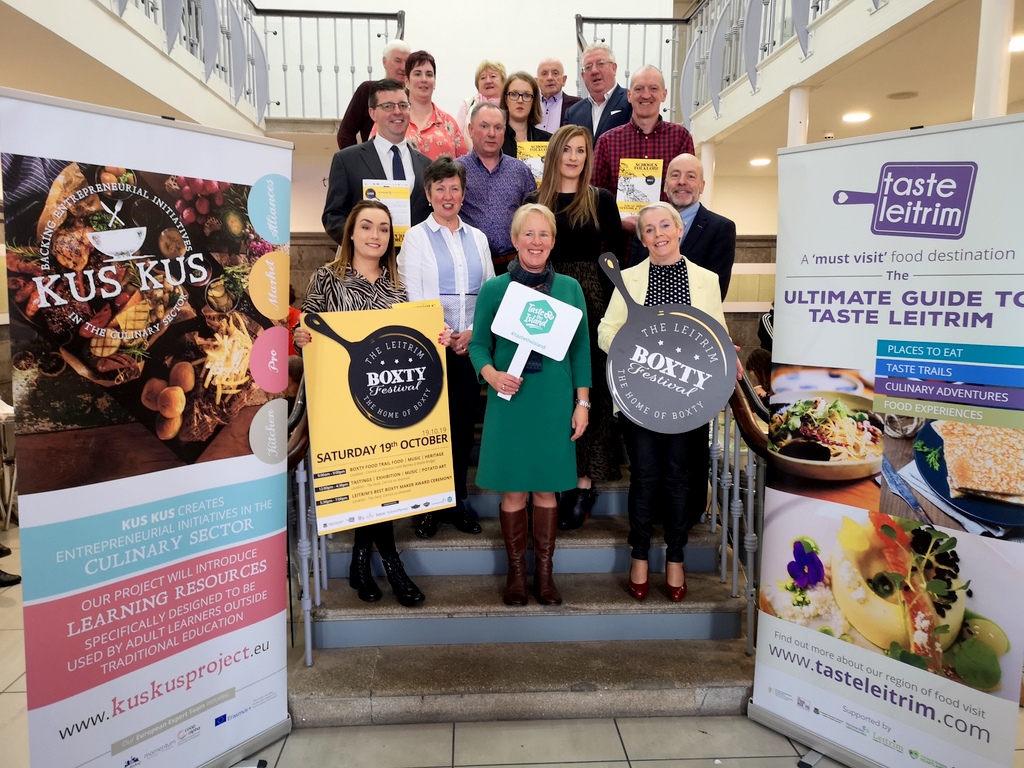 In Ireland's County Leitrim, boxty is a legendary local speciality food, Ireland's own 'world cuisine'. Secret boxty recipes have been handed down in families from generation to generation while a new cohort of entrepreneurs have developed small food production businesses creating valuable jobs. Boxty is also a key offering in differentiating the region's food tourism experience Thus, Boxty is part of the gastronomical heritage of Ireland.
In October 2019, as part of Fáilte Ireland's 'Taste the Island' new programme to celebrate the Irish food and drink sector, the KUS KUS Alliance Ireland worked with adult entrepreneurship education stakeholders and agri-food and cultural stakeholders to showcase boxty to a wide audience in an event promoted as Leitrim Boxty Festival. Our video captures the energy and love of a simple yet truly authentic food of the people.
You can also view our Leitrim Boxty Festival Gallery here, see if you can spot any familiar faces!
This post is also available in: FrenchGermanPortuguese (Portugal)