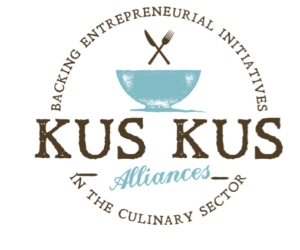 Research actors :
Laboratoire Territoires Alimentaires (79, Niort)
Association Histoire et Patrimoine (33, Bassens)
Association Bassenaise pour la Protection de l'Environnement et la Promotion du Patrimoine (33, Bassens)
Places of world cuisine:
Octopus, précis artistique de mots de bouche (33, Saint Médard en Jalles)
Association Le Rituel (33, La Réole)
Places of culture worldwide culture : 
Altera cultura (33, Bordeaux)
Zone France (33, Bordeaux)
Carré Vivant (33, Latresne)
Rocher de Palmer (33, Cenon)
Actors in the food chain sector :
AMAP Les Gourmandines (33, Cenon)
Mamie Mijotte (33, Cenon)
Germaine vieille (33, Cenon)
La Ferme Roule Ma Poule (33, Martignas sur Jalle)
Actors for social and professional integration :
Centre Social et Culturel de l'Estey (33, Bègles)
Réseau Paul Bert (33, Bordeaux)
Association DIDÉE – Centre social Génicart (33, Lormont)
Les missions locales (33, Bègles)
Institut Thérapeutique Éducatif et Pédagogique "Terra Nova" (33, Bègles)
Association de Prévention Spécialisée (33, Bègles)
Fédération Partir (33, Villenave d'Ornon)
Actors of the training sector :
Mon bonheur gourmand (33, Bordeaux)
Bordeaux Science Agro (33, Gradignan)
Forum du Rocher (33, Cenon)
Actors in the reception of migrants and refugees :
Refugee Food Festival (33, Mérignac)
Fondation COS (33, Villenave d'Ornon)
Public institutions :
Mairie de Bègles – service emploi (33, Bègles)
Mairie de Lormont – service social (33, Lormont)
UNESCO – chaîne alimentaire du monde (34, Montpellier)
Centre Régional Information Jeunesse Nouvelle Aquitaine (33, Bordeaux)
Institut Français – Coopération culturelle Afrique et Caraïbe (33, Bordeaux)
Media :
WeeKULT (33, Bordeaux)
Aqui ! (33, Cenon)
Champs Libres : Sonia Moumen (Nouvelle-Aquitaine)
The aim of these meetings is to discuss themes related to KUS KUS with various organisations, to provoke formal and informal meetings and to build a cartography of initiatives and support for the development of gastronomy, tourism and entrepreneurship.
In the Bordeaux region, the network met three times.
Find the story of these three days told by the rapporteur Sonia Moumen from Champs Libres (member of Alliance France) :
Insertion versus inclusion: 21 November 2019
The street kitchen for the integration of young people: 27 November 2019
Article to come
Partez à la rencontre de cinq initiatives locales portées par des acteurs iconoclastes. Lisez leur portrait :
Each Alliance has chosen an exemplary tool that highlights gastronomic entrepreneurship. In France, this is the "Adresses Gourmandes" application.
Discover Aquitaine through our selection of Adresses Gourmandes. On the menu: small producers, quality craftsmen, markets and grocery stores told through texts and photo and video portraits. On foot, by car or by bike, you can discover the gastronomic and tourist heritage of Aquitaine thanks to the itineraries we have concocted for you.
The app's plusses: geolocation which allows you to find the unmissable address next to you.
Voluntarily selective, the app only offers you the favourites of its editorial staff!
This post is also available in: FrenchGermanPortuguese (Portugal)